The Staff Team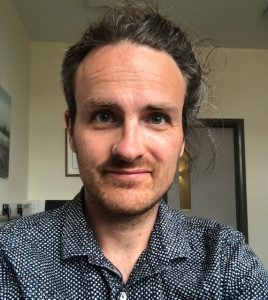 I'm June, the Operations Manager at Network. I'm on our reception desk three days a week. I'm supporting Network in our current redevelopment of better administrative systems.
My background is in theatre and events, and for the last five years I've been in training as a Gestalt Psychotherapist.
Outside of therapy-land I'm a musician, I like cycling and climbing trees.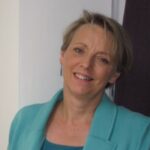 I'm Sue Woodhead-Marsh and I'm the Training Coordinator. I have been working for Network since February 2015 and am committed to the life-changing work this organisation does. My role is to undertake the admin for all our courses – including being a first point of contact, producing pre-course publicity and related materials, managing the application and booking processes, and generally ensuring that everything runs smoothly before, during and after the courses. I'm passionate about health & well-being, learning and personal development.
In my spare time I love reading, listening to music, watching movies and walking (especially by the sea!)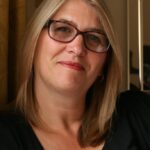 I'm Anne Duke, Head of Training at Network and trainer on our Introductory Courses and a trainer of our external Listening Courses. I have worked with Network since 2016 although worked as a volunteer Counsellor and Supervisor for many years before. Being a Graduate of Network Counselling courses myself, I know the courses we deliver are of the highest quality and certainly proved to be life changing for me. I also work in Private Practice as a Counsellor and Supervisor and have worked in the field of Education for over 25 years as a Counsellor, Mentor and in the field of Careers Advice and Guidance. I continue to offer Counselling in a Bristol Secondary School.
I love to spend time outside in nature walking and exploring with my two lovely and energetic spaniels, I also enjoy reading, playing netball and going to the theatre whenever I can. One of my favourite things to do is sit by the sea taking in the views and sounds – obviously with a good cup of coffee!
I lead a team of course Tutors, and you can meet the full Training team here.
The Trustees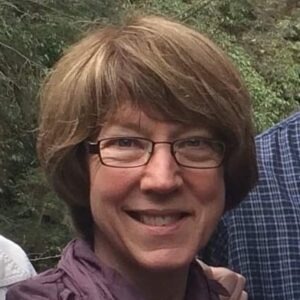 I am Eileen Cahill and I have been Chair of Trustees at Network for 9 years. My term has coincided with Network's search for a new home and the acquisition of Elm Park, Network's 30th Anniversary celebrations, and the challenges of fundraising for a capital build and then for an emergency fund to alleviate the severe financial repercussions of the Covid pandemic. Nothing in my previous experience as a General Adult Psychiatrist with the NHS prepared me for acting as a Trustee with Network. It has been exhilarating and demanding by turns, and I've been fortunate to have had inspiring, highly committed Network staff to work alongside the Trustee Board. I couldn't have managed without them. Nevertheless, the role has only been possible by relying on God, and doing it for the Divine Glory.
I am a retired doctor and manage to pass my days without any clear plans or defined interests. I attend my local Baptist Church, which was the first church my husband and I felt at home in when we arrived in Bristol from Ireland over 30 years ago. I have three adult children and three young grandchildren, pictures of whom I share unbidden with all and sundry.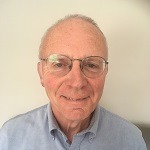 I am Steve Lyne, Trustee at Network since 2019. I have lived in Bristol all my adult life, except for three years training as a chartered accountant in London. I recently retired having been an academic at Bristol University for forty years, including twelve years as Head of the School of Economics, Finance and Management. I have known of Network since its very early days when some of my friends were involved. My wife trained with Network and was a volunteer counsellor for some years. I have met many church leaders in Bristol over the years and I see developing Network's relationships with the local Christian community as an important part of my role as a Trustee.
I am an active member and leader of my local church in Frampton Cotterell. I love walking, cycling and nature (especially butterflies!). I love concerts and music, reading and my garden, and being with my grandchildren.