The staff team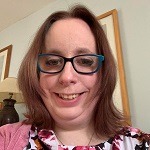 I'm Lauren Macrae, one of the Administrators at Network. I am passionate about good mental health and wellbeing and so I am really happy to be a part of Network and to help facilitate the work we do here.
I am also passionate about languages and am currently learning Portuguese! I also love baking and walking in the countryside as well as anything remotely Latin American or Spanish! 
.
.
During my free time, I enjoy singing and I am part of Vocal Works Gospel Choir, Bath. I also like to busk with one of my best friends on the streets of Bath. One of my other favourite past-times is walking with my family's puppy, Barney, and spending time in nature.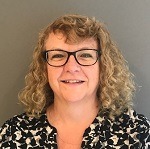 I'm Jackie Jones, Office Manager at Network. I am responsible for the bookkeeping as well as managing the office administration with my team of two Administrators. I have been working for Network since 2018 and I really enjoy being part of the Network team. I am firm believer in looking after our mental wellbeing so am really behind the vision and ethos of Network.
I also have a bookkeeping business and work as the Finance Manager at St Michaels Church in Stoke Gifford. In my spare time I am Treasurer and Trustee of a charity which raises funds for the Breast Care Centre at Southmead Hospital. I enjoy spending time with my beautiful granddaughter, watching football and long walks with family.
Outside of work I am actively involved in many aspects of my local church, including worship leading and preaching. I am an avid reader and like studying as well as walking in the countryside and playing with my grandsons.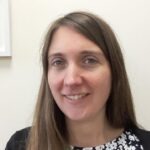 I'm Rhea Hughes, Counselling Co-ordinator at Network. I joined the team in April 2021.  I administrate the client's journey through the service and I enjoy supporting the volunteer and student counsellors in delivering the invaluable affordable counselling we are able to offer.  I value Network's commitment to supporting self-development through both training and counselling and love working with such a friendly team.
My background is in administration for Relate Avon Counselling Charity and I have lots of experience supporting students in previous roles including Volunteer Student Counsellor, Training Co-ordinator and seeing many University students in my private practice, which I continue to run alongside my role at Network.
In my spare time I enjoy swimming, playing tennis, trekking, yoga, being outside in nature and seeing good friends.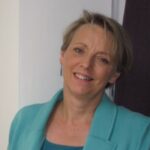 I'm Sue Woodhead-Marsh and I'm the Training Coordinator.  I have been working for Network since February 2015 and am committed to the life-changing work this organisation does.  My role is to undertake the admin for all our courses – including being a first point of contact, producing pre-course publicity and related materials, managing the application and booking processes, and generally ensuring that everything runs smoothly before, during and after the courses.  I'm passionate about health & well-being, learning and personal development.
In my spare time I love reading, listening to music, watching movies and walking (especially by the sea!).
.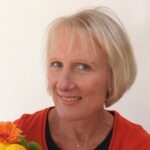 I'm Tricia Worthington and I joined Network as the Head of Counselling in Oct 2021.  I am passionate about the provision of low-cost counselling and in supporting trainee counsellors in their journey towards qualification.  I have fifteen years' experience working as a counsellor and supervisor in the NHS, charity sector and in private practice as well as a previous career in Business Development.  I see my role at Network as one which not only guides and directs but also supports.  I endeavour to practice mindfulness every day, and I am keen to share its positive impact with whoever will listen.
I am a keen gardener. I love to eat the produce of my garden and the eggs from my hens. Becoming more environmentally aware and changing my lifestyle accordingly has become increasingly important to me.  I sing with Bristol's Gilbert & Sullivan Operatic Society and enjoy many types of music.  I also am a volunteer steward at St George's.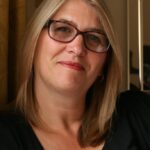 I'm Anne Duke, Head of Training at Network and trainer on our Introductory Courses and a trainer of our external Listening Courses.  I have worked with Network since 2016 although worked as a volunteer Counsellor and Supervisor for many years before.  Being a Graduate of Network Counselling courses myself, I know the courses we deliver are of the highest quality and certainly proved to be life changing for me.  I also work in Private Practice as a Counsellor and Supervisor and have worked in the field of Education for over 25 years as a Counsellor, Mentor and in the field of Careers Advice and Guidance.  I continue to offer Counselling in a Bristol Secondary School.
I love to spend time outside in nature walking and exploring with my two lovely and energetic spaniels, I also enjoy reading, playing netball and going to the theatre whenever I can.  One of my favourite things to do is sit by the sea taking in the views and sounds – obviously with a good cup of coffee!
I lead a team of course Tutors, and you can meet the full Training team here.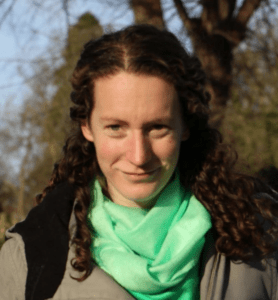 I'm Rita Smith, and I joined Network as Chief Executive in early 2019. I am passionate about the transformative experience that counselling can be for clients and believe that the benefits of counselling can be exponential, reaching far beyond the individual's emotional wellbeing. I also just love learning, and the growth that springs from lifelong academic, professional and personal challenges. I have over 15 years experience in the charity sector in Bristol, mostly in fundraising and project management, and have learned so much from wonderful colleagues across a range of organisations and charitable causes.
Outside of Network I love off-road running, playing the piano and looking after my garden and allotment. I attend Redland Quaker Meeting, and have two amazing small people and a wonderful partner. Our home is a small space of activity, questions, and snatched moments of peace!
The Trustees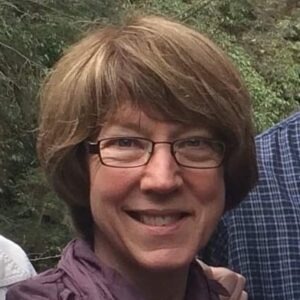 I am Eileen Cahill and I have been Chair of Trustees at Network for 8 years. My term has coincided with Network's search for a new home and the acquisition of Elm Park, Network's 30th Anniversary celebrations, and the challenges of fundraising for a capital build and then for an emergency fund to alleviate the severe financial repercussions of the Covid pandemic. Nothing in my previous experience as a General Adult Psychiatrist with the NHS prepared me for acting as a Trustee with Network. It has been exhilarating and demanding by turns, and I've been fortunate to have had inspiring, highly committed Network staff to work alongside the Trustee Board. I couldn't have managed without them. Nevertheless, the role has only been possible by relying on God, and doing it for the Divine Glory.
I am a retired doctor and manage to pass my days without any clear plans or defined interests. I attend my local Baptist Church, which was the first church my husband and I felt at home in when we arrived in Bristol from Ireland over 30 years ago. I have three adult children and three young grandchildren, pictures of whom I share unbidden with all and sundry.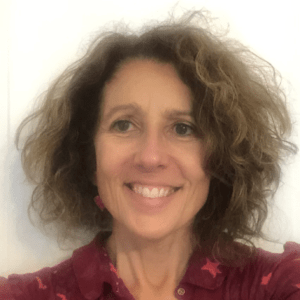 I am Vicky Elliot, Trustee at Network. I wanted to be a Trustee at Network because I believe that counselling can really help people deal with their problems, develop, grow and become more fully the person they want to be. Network provides this service to people who may not otherwise be able to access talking therapies and provides a safe, supported space for those that need it. I feel that Network's Christian ethos underpins the service in a way that gives the organisation, both the training and counselling, an atmosphere of calmness and purpose.
I have been working in a variety of management roles for over 30 years and currently am a GP Practice Manager in Bristol. I also have a Certificate in Counselling. My background enables me to understand and support the management team who work extremely hard.
Outside of work, I am fairly active, enjoying walking, gardening, dancing, yoga and sailing. I also enjoy reading, meeting with friends and in a very inexpert way, painting.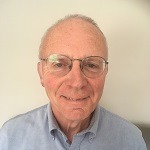 I am Steve Lyne, Trustee at Network since 2019.  I have lived in Bristol all my adult life, except for three years training as a chartered accountant in London.  I recently retired having been an academic at Bristol University for forty years, including twelve years as Head of the School of Economics, Finance and Management.  I have known of Network since its very early days when some of my friends were involved.  My wife trained with Network and was a volunteer counsellor for some years.  I have met many church leaders in Bristol over the years and I see developing Network's relationships with the local Christian community as an important part of my role as a Trustee.
I am an active member and leader of my local church in Frampton Cotterell.  I love walking, cycling and nature (especially butterflies!).  I love concerts and music, reading and my garden, and being with my grandchildren.