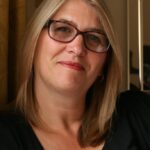 I'm Anne Duke, Head of Training at Network and trainer on our Introductory Courses and a trainer of our external Listening Courses.  I have worked with Network since 2016 although worked as a volunteer Counsellor and Supervisor for many years before.  Being a Graduate of Network Counselling courses myself, I know the courses we deliver are of the highest quality and certainly proved to be life changing for me.  I also work in Private Practice as a Counsellor and Supervisor and have worked in the field of Education for over 25 years as a Counsellor, Mentor and in the field of Careers Advice and Guidance.  I continue to offer Counselling in a Bristol Secondary School.
I love to spend time outside in nature walking and exploring with my two lovely and energetic spaniels, I also enjoy reading, playing netball and going to the theatre whenever I can.  One of my favourite things to do is sit by the sea taking in the views and sounds – obviously with a good cup of coffee!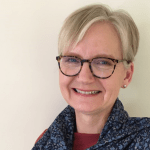 I'm Sue Cater, Course Leader on the Advanced Diploma in Counselling. I did my counselling training with Network some years ago, and found it to be a life-enhancing and enriching experience. The person-centre approach in general – and the Core Self model in particular – have come to resonate deeply with my way of being and working. My background is in further education and youth work, which included a focus on working with people with learning difficulties.
Alongside my training work, I have a small counselling and supervision practice, and one of my key interests lies in working with people who have life-limiting health conditions. One of my favourite things to do is to go walking in woodland – there's something about being around trees that, for me, is both relaxing and energising.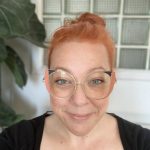 I'm Emma Duncan and I work on the Advanced Diploma course with Sue Cater. My background is in youth and community work, usually with those on the edges of society. I realised I needed counselling in my tool box, so retrained at the University of Bristol and started in private practice in 2012. I have loved returning to education as an adult (I perhaps didn't make the most of it first time around!) and believe that when someone finds the right course at the right moment it can be profoundly life-changing. I have worked at Bath Spa University as a tutor on a research Masters in Counselling and Psychotherapy, and enjoy the academic, as well as the practical side, of counselling.
I am a keen creator, so spend a lot of my spare time making furniture, writing songs, firing ceramics, upholstering things, or cooking up a ridiculously complicated recipe, to varying degrees of success in each category.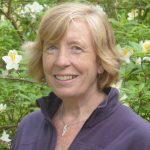 I'm Louise Mill, Course Leader on the Advanced Certificate in Counselling Skills. It is a privilege to be part of the training team at Network, where I have worked for over ten years. Network has meant a lot to me, both as a student, and as a trainer, and I hope to be able to offer current students the encouragement, support and knowledge that I've gained over the years. As well as being involved in training, I have a private practice as a counsellor and supervisor.
When I'm not working I enjoy journaling (especially using beautiful stationery), being by the sea, relaxing with a good book, or sharing a coffee or glass of wine in the company of a close friend.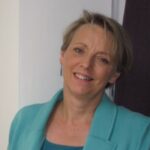 I'm Sue Woodhead-Marsh and I'm the Training Coordinator.  I have been working for Network since February 2015 and am committed to the life-changing work this organisation does.  My role is to undertake the admin for all our courses – including being a first point of contact, producing pre-course publicity and related materials, managing the application and booking processes, and generally ensuring that everything runs smoothly before, during and after the courses.  I'm passionate about health & well-being, learning and personal development.  I have two grown up sons and love reading, listening to music, watching movies and walking (especially by the sea!)